Theseus and the Minotaur
Lesson Plan
By Ray Verrier and Jacqui Dean, published 11th January 2011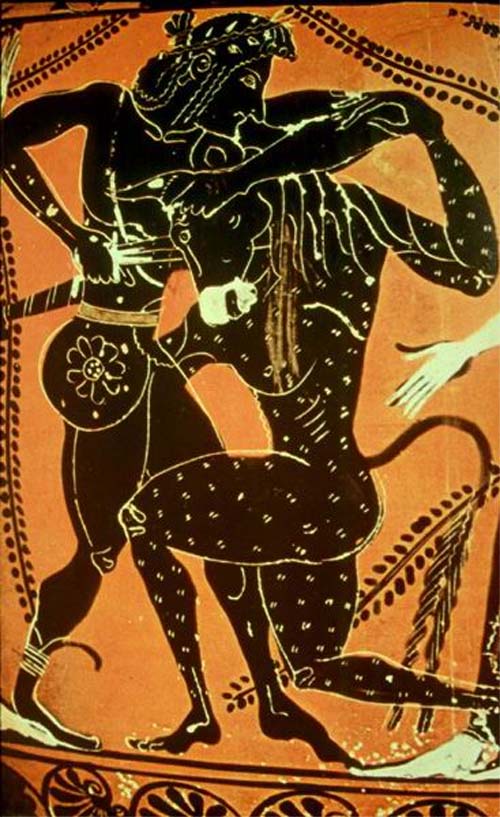 The year 5/6 lessons were planned around interpretations of history, incorporating myths and legends for a cross-curricular approach.
The story of Theseus and the Minotaur formed an excellent starting point for an investigation of the Knossos palace, with a focus on the archaeologist Sir Arthur Evans' interpretation of the palace he uncovered at Knossos in Crete.
We chose to concentrate on Knossos because the varying interpretations of this building would provide a good basis for developing the children's skills of interpretation. (Ofsted has highlighted interpretations as a weakness in the teaching of history at KS2.) The children could adopt the role of archaeologists, and so discover something about their working methods and the ways in which they interpret the past.
(These resources are attached below)
History study unit
Ancient Greek myths lesson
Teaching methods
Maps and Plans
Background information for teachers
Teaching Ancient Greeks