Urban spaces: inner-city Leeds
Lesson Resources
By Jacqui Dean, published 10th January 2011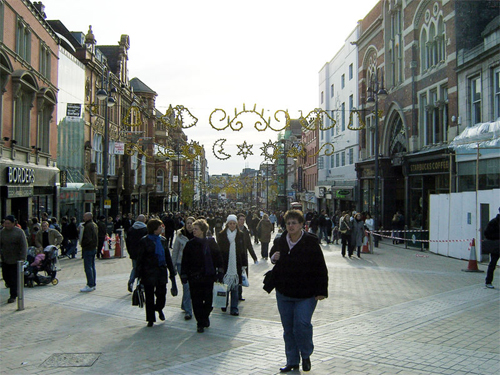 Please note: this free resource pre-dates the 2014 National Curriculum.
This is an account of a series of six lessons focusing on a local urban square. Teachers can adapt this to suit their own circumstances. The teaching took place in an inner-city Leeds primary school, with pupils from 48 different nationalities on roll.
The challenge was to bring the history of a local urban square to life and give the children an insight into life there in Victorian times. The unit covered six separate lessons, and focused on Blenheim Square, just up the road from the school. These lessons focused mainly on history, but children also collected leaves and identified trees, and made collages that illuminated what the Victorian Square might have looked like.
We are grateful to Leeds Metropolitan University for their partnership in this work. Thank you also to the staff and pupils of Blenheim Primary School, Leeds, particularly Steve Boothroyd the Head teacher and Dawn Lowry the year 6 class teacher.
Download the lessons, resources, and pupils' work: