What's the Wisdom on...
Short guide to an aspect of history teaching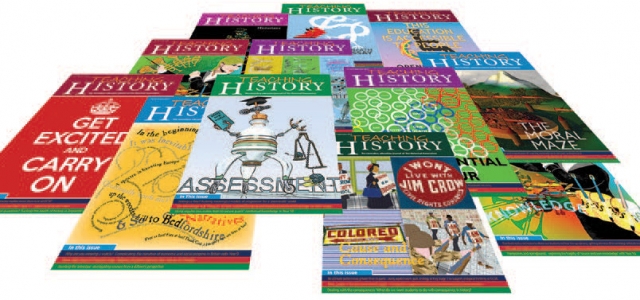 'What's the Wisdom on' is a feature in Teaching History. It is a short guide providing new history teachers with an overview of the 'story so far' of many years of practice-based professional thinking about a particular aspect of history teaching.
It draws on tried and tested approaches arising from teachers with many years of experimenting, researching, practising, writing and debating their classroom experience. It therefore synthesises key messages from Teaching History articles, blogs and other publications. The guide includes a range of practical planning suggestions suitable for any key stage and signposts the basic reading essentials for new professionals.
Each 'What's the Wisdom on' feature is also accompanied by a filmed webinar on the same themes.
| | | |
| --- | --- | --- |
| Topic | Teaching History edition | Year |
| | 185 | 2021 |
| | 184 | 2021 |
| | 183 | 2021 |
| | 182 | 2021 |
| | 181 | 2020 |
| | 180 | 2020 |
| | 179 | 2020 |
| | 178 | 2020 |
| | 177 | 2019 |
| | 176 | 2019 |
| | 175 | 2019 |