Peterloo: HA interview with Mike Leigh and Jacqueline Riding
Published: 28th March 2019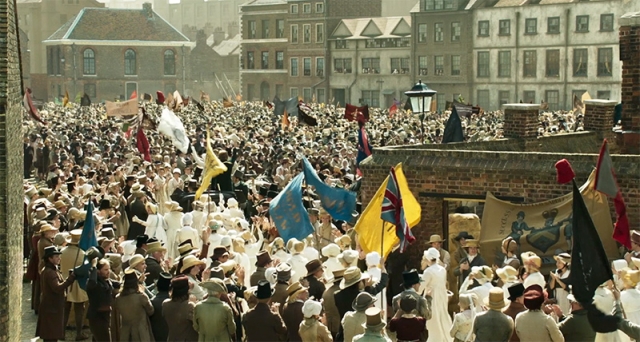 The film Peterloo dramatises the people and events that led to the infamous 'Peterloo' massacre in August 1819. Respected film-maker Mike Leigh created the film using historical records and sources from the period, as he and historical adviser Jacqueline Riding explained to the HA in a recent interview, which you can watch below.
The interview
The HA team were fortunate to interview director and writer Mike Leigh and the film's historical adviser Jacqueline Riding about their experiences of creating the film. Leigh is famed for his improvisational approach with actors rather than a set script, and talks about how that approach sat alongside original documents and diaries from the 19th century. This interview also explores the selection of sources and how they were applied to create the film, and what impact the film may or may not have with its audience.
You can watch the full interview above.
Find out more about the Peterloo Massacre in its historical context via the resources linked below: