How should women's history be included at Key Stage 3?
Teaching History article
By Susanna Boyd, published 24th June 2019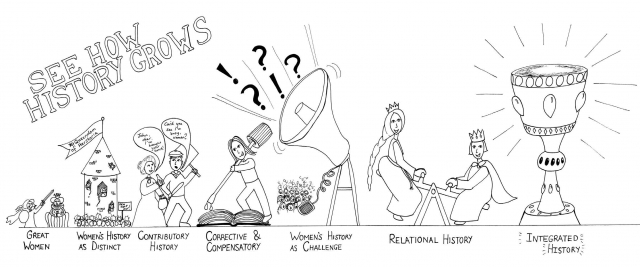 From 'Great Women' to an inclusive curriculum
Susanna Boyd 'discovered' women's history while studying for her own history degree, and laments women's continued absence from the school history curriculum. She issues a call-to-arms to make the curriculum more inclusive both by re-evaluating the criteria for curricular selection and by challenging established disciplinary conventions. She also weighs up the merits of differing options for turning this into reality. Boyd offers an example of how her vision can be put into practice, analysing a pilot scheme of work she taught to Year 7 students which took a more inclusive approach to the Norman Conquest, and evaluating her students' response.