Published: 1st April 2022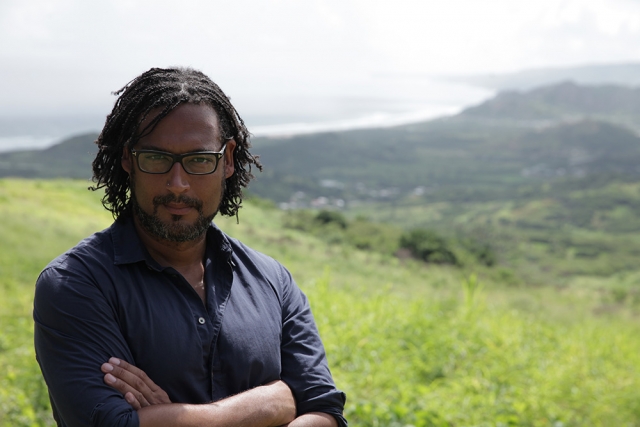 Professor David Olusoga to be awarded the 2022 Medlicott Medal
We are pleased to announce that Professor David Olusoga is to be awarded the Medlicott Medal for Service to History.
The award seeks to recognise individuals from a diversity of backgrounds in their service to history. Past recipients of the Medal are all distinguished and outstanding individuals in their fields, whether through scholarship in the sense of original research, publication through specialist writing and lecturing, popularisation of history through writing, TV or radio, or through their teaching. Previous recipients include Rana Mitter, Bethany Hughes and Mary Beard.
David Olusoga is one of the UK's most respected and well-known historians. He has been a champion of public and social history in the UK, and of ensuring that the diverse history of Britain is not only represented but also given its equal place in our public spheres.
He is an author, journalist, presenter and BAFTA-winning film-maker. David is Professor of Public History at the University of Manchester, a columnist for The Observer and a regular contributor to The Guardian, The New Statesman, The Voice and BBC History Magazine.
He is particularly well known to many as the presenter of the popular, long-running BBC history series A House Through Time. He is a British-Nigerian historian and has written important works exploring Britain's Black history, he has also presented the award-winning series Black & British: a forgotten history and the BAFTA-winning Britain's Forgotten Slave Owners. His other presenting credits include The World's War and The Unwanted: The Secret Windrush Files. David was also one of the presenters on the BBC landmark arts series Civilizations. He is the Creative Director of Uplands Television Limited. 
David has written several books, many receiving recognition and awards.
HA Awards Evening 2022
The Medlicott Medal will be presented by Professor Peter Mandler on 7 July 2022 in Central London. There are some tickets available free to HA members, but they are limited. If you would like to attend, please email: CEO@history.org.uk with your name, your membership number, and the name of your guest (if you intend to bring one).
For those members unable to attend in person, we hope to make a recording of David Olusoga's Medlicott talk available on our website later in the summer.