Film: Introducing Professor Peter Mandler
Peter Mandler becomes the new HA President in May 2020
By Professor Peter Mandler, published 30th April 2020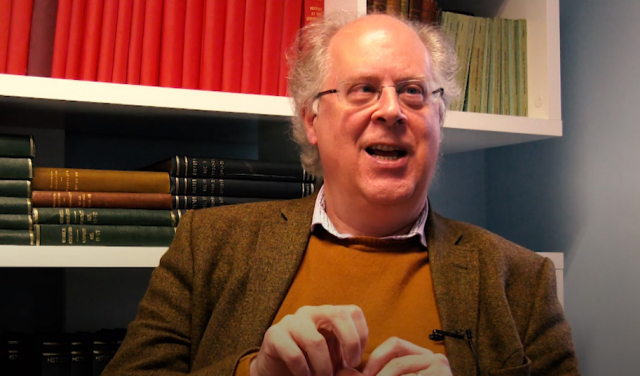 Professor Peter Mandler has accepted the position of President of the HA and will be taking over the position from Professor Tony Badger who will step down this later this year.
Peter Mandler was born in the USA in 1958, educated at Oxford and Harvard Universities, and has taught in Britain since 1991. He is currently Professor of Modern Cultural History at the University of Cambridge and Bailey College Lecturer in History at Gonville and Caius College. He writes on the cultural, social and intellectual history of Britain since c. 1800 and on the history of the humanities and the social sciences in the English-speaking world and is the author of many books and essays.
In preparation for taking over the post we were able to interview Professor Mandler just prior to lockdown. In this interview he tells us about his own reasons for deciding to study history, his love of the Ladybird history books and how he hopes his skills and interests will be able to support the HA and its membership.
Interview with Peter Mandler: part 1
Peter Mandler introduction
What made you come to Britain to study?
Why did you choose history?
What do you enjoy about being a historian?
When did you first get interested in history education?
Interview with Peter Mandler: part 2
What do you see as the challenges for schools at the moment
What message do you have for our Branches and Historian membership?
Which of your books is your favourite?
What history books would you recommend?