Britain in the 1950s
Links
Published: 5th June 2012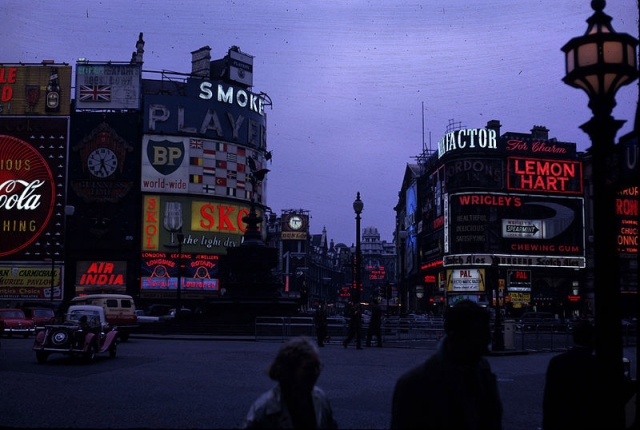 The National Archives' Education Service explores Britain in the 1950s
The National Archives' Education Service's latest resource is now available online.
Following on from their document collections looking at the partition of India and the swinging Sixties, Fifties Britain is an invaluable collection of dozens of documents covering a wide range of topics from the Suez Crisis and the development of the hydrogen bomb to government reactions to 'horror' comics and rock and roll.
Cartoons, photographs, newsreel and official government papers have been selected to support the teaching of this decade by the major UK exam boards, but they provide a valuable window for anyone interested in revisiting the decade that saw the Festival of Britain and the coronation, as well as many Britons' first experiences of supermarkets, motorways and television.
With an introduction by historian and broadcaster Dominic Sandbrook, the resource has been specially designed for GCSE and A level students and encourages them to investigate Prime Minister Harold Macmillan's claim in 1957 that: 'most of our people have never had it so good.'
It will be followed by a similar collection looking at the 1930s later in the year.
Teachers who find the resource useful may also be interested in their Dawn of Affluence project to build high quality resources for 20th century history. Applications are open until 27th July.
Andrew Payne, Head of Education and Outreach at The National Archives, said: 'The National Archives has responded to calls from teachers for high quality resources and original material to support the teaching of postwar British history. This fantastic collection is the best news for schoolchildren since the ending of sweet rationing.'