The Government of the Roman Empire
Classic Pamphlets
By A.R. Burn, published 25th February 2014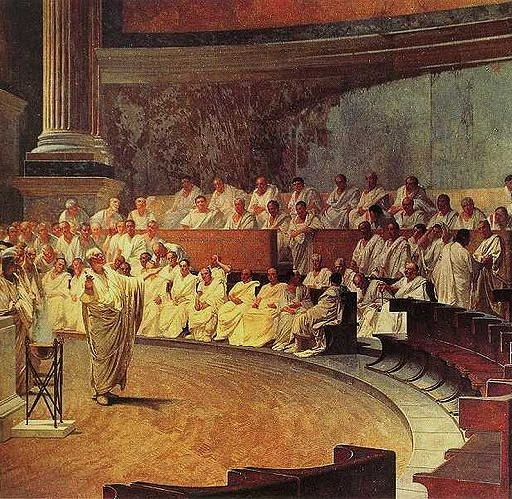 Emperors and Revolutions
The Government of the Roman Empire, as everyone knows, was autocratic, and, like all autocracies, it was 'tempered by assassination' or by military revolution.
The emperor ruled through an imperial service, at once civil and military, in which several grades, corresponding to the social classes of the empire, were always distinguished. If most of the chief officials, or a sufficient number of those nearest the emperor, especially the officers on his guards, came to feel that the emperor was intolerable, then the emperor was either assassinated like Gaius 'Caligula,' in 41, and Domitian in 96, or driven to his death by military revolt. The latter happened conspicuously at the end of the reign of Nero, who completely lost the confidence of his chief officers; and in the next twelve months (A.D. 69, the 'Year of the Four Emperors') three successive candidates for the position were overthrown and killed or forced to suicide by the military forces of rival claimants.
Much the same thing happened after the murder of Commodus, the unworthy son of Marcus Aurelius, in 192. Between these two convulsions, however, there was a long period of stability, with only one assassination during eight reigns. It is, then, the object of this paper to describe the machinery through which the empire was administered and this stability preserved during the first two centuries A.D.