Significance
Key Concepts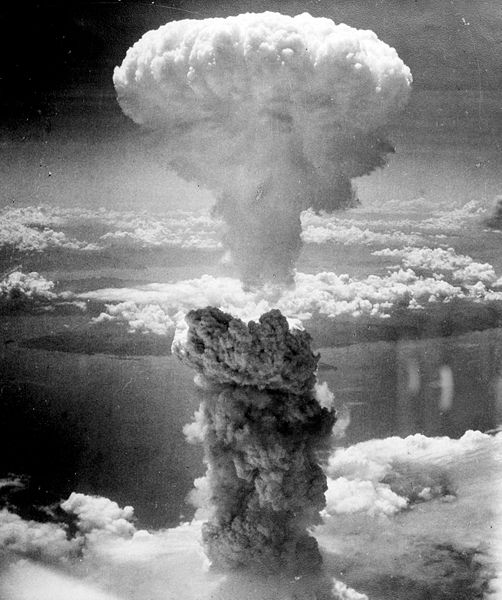 Historical Significance
Please note: these links were compiled in 2009. For a more recent resource, please see: What's the Wisdom on: Historical significance.
This selection of Teaching History articles on 'Significance' are highly recommended reading to anyone who wants to get to grips with this key concept. All Teaching History articles are free to HA Secondary Members
1. Kate Hammond: From horror to history: teaching pupils to reflect on significance. Teaching History 104
In this detailed account of the first stages of a lesson sequence for Year 9 (13-14 year-olds), Kate Hammond sets out the tensions that must be examined and resolved when planning and teaching this most demanding of topics.
2. Robert Phillips: Historical significance - the forgotten 'Key Element'? Teaching History 106
Rob Phillips argues that historical significance has been wrongly neglected as a key aspect of the conceptual structure that informs the discipline. Exemplifying the principles through practical activities he offers models for teaching pupils to explore the idea of significance and argues for its connection with citizenship education.
3. Mike Murray: Which was more important Sir, ordinary people getting electricity or the rise of Hitler?' Using Ethel and Ernest with Year 9. Teaching History 107
Mike Murray offers further new perspectives on the relationship between overview and depth in pupils' historical learning. In an account of his teaching with Raymond Briggs' Ethel and Ernest to a 'below-average ability' class in Year 9, he constructs a rationale for using this moving strip cartoon to motivate, intrigue and expand the knowledge of pupils who normally find classroom learning extremely difficult.
4. Christine Counsell: Looking through a Josephine-Butler shaped window: focusing pupils' thinking on historical significance. Teaching History 114
Christine Counsell draws upon her recent work in developing definitions and practice concerning pupils' thinking about historical significance. Here she tries out those ideas in relation to the 19th century campaigner against the Contagious Diseases Acts, Josephine Butler.
5. Maria Osowiecki: Seeing, hearing and doing the Renaissance (Part 1): Let's have a Renaissance party! Teaching History 117
In two, linked articles, appearing in this and the next edition, Maria Osowiecki shares an account of a five-lesson enquiry, based on the concept of historical significance (National Curriculum Key Element 2e) for mixed ability Year 8. She wanted to experiment with an array of creative teaching techniques that would appeal to a wide range of learning styles and to examine how this could improve learning.
6. Maria Osowiecki: Seeing, hearing and doing the renaissance (Part 2) Teaching History 118
In the last edition of Teaching History, Maria Osowiecki described in detail the fourth lesson in a five-lesson enquiry entitled: What was remarkable about the Renaissance? She also shared her resources for two lively, interactive activities - the Renaissance Party and a balloon debate.
7. Lis Cercadillo: Maybe they haven't decided yet what is right: English and Spanish perspectives on teaching historical significance. Teaching History 125
Historians and history teachers understand well that students, when they 'answer' questions, are creating their own interpretation. We take account of this in our teaching too: we do not pretend that, beyond the level of the simplest closed questioning, there is ever a 'right' or 'wrong' answer approach to history. Lis Cercadillo demonstrates that different systems of history education produce students who are more or less likely to think for themselves in the key area of assigning and analysing historical significance.
8. Robin Conway: What they think they know: the impact of pupils' preconceptions on their understanding of historical significance. Teaching History 125.
Robin Conway suspected that his students' concepts of the significance of different aspects of historical periods was affected by the preconceptions that they brought to his lessons. These preconceptions were leading his students into making unhistorical judgments, without any real understanding on their part of what had affected their thinking. He has designed, and here recounts, an experiment to consider the extent to which his students have been affected.
9. Matthew Bradshaw: Creating controversy in the classroom: making progress with historical significance. Teaching History 125.
No longer is historical significance the 'forgotten key element.' Indeed, it is now being remembered at last - by politicians, telly-dons and the media in any case. Matthew Bradshaw suggests that the popular emphasis on significant events is wrong. Instead, we should be enabling our pupils to make their own judgments about which events and people are and are not historically significant.
10. Maria Osowiecki: Miss, now I can see why that was so important: using ICT to enrich overview at GCSE. Teaching History 125.
Reflection and evaluation are key tools in the box of the successful history teacher. However, a focus on resources or exam results is futile unless a desire to develop pupils' historical understanding is at the heart of the evaluation process. Maria Osowiecki's department faced two problems: how to develop their pupils' understanding of overview and the big picture of the past, and how to use ICT equipment effectively to enhance the learning of the same pupils.
11. Geoff Lyon: Is it time to forget Remembrance? Teaching History 128
In this article, Lyon questions whether we fail to apply historical scrutiny when it comes to Remembrance. He realises that such a question could prove controversial, so devises a way of enabling his pupils to discuss the issues in a rational way. The pupils come away with a deeper understanding of remembrance, but also a fuller realisation of their own different thought processes.
12. Geraint Brown & James Woodcock: Relevant, rigorous and revisited: using local history to make meaning of historical significance. Teaching History 134
Inspired by the work of Phillips, Martin and Counsell, these revised series of lessons explore the significance of the war for the local community.
You might also have a look at the resources on signficance produced by Dave Martin in our Guide to the New Key Stage 3 programme.