Your HA Virtual Branch: New Historian Live Lecture Series
Keep learning with our online programme of talks
Published: 8th May 2020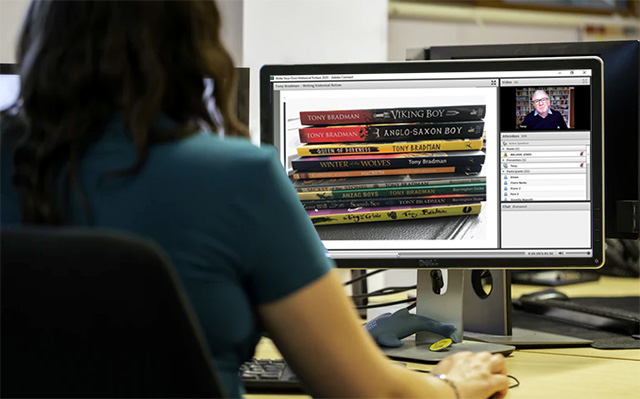 Introducing the Historian Live Lecture Series
As part of our Virtual Branch programme this summer and autumn, we are introducing the Historians Live lecture series. These are live lectures broadcast via Zoom and free for anyone to log into and watch at the time, subject to registration. Recordings of talks will be made available after the event for HA members.
Featuring some of the best historians in the country the topics will cover a range of ideas, themes, time periods and people. These well-known names in historical scholarship will include guest hosts who will introduce the speaker and provide questions at the end. Already lined up so far are Peter Mandler and Jonathan Phillips – with many more names to come.
We know that lockdown is easing but we also know that for many of us restrictions still apply and at the very least there is uncertainty about what happens next – so to take you away from all the day-to-day issues we are still here to feed your intellect and help your mind to focus on other things.
Make sure you join us for a summer of history in your own home. We will be announcing further details in the coming week - look out for further announcements. In the meantime, you can continue to enjoy the talks already available through the virtual branch...
HA Virtual Branch
During the Covid lockdown period with HA branches unable to meet, we have created a virtual branch full of history talks. Some are pre-recorded, and others allow you the opportunity to listen live and pitch your questions to the historian presenting. For pre-recorded talks, in some instances the presenter has agreed to offer a live Q&A session on Twitter. Your HA virtual branch is open to all – whether you are a member or not; for general interest, teachers and students alike.
The programme below will be updated as new talks are agreed, and as each talk goes live in each fortnightly period. Booking links for the live webinars will be added over the coming weeks and we will provide updates when these are available.
If you're a teacher don't forget that we will also continue to run our regular calendar of CPD webinars - you can view the full calendar here.
This week's virtual branch talk: Interwar International Relations
Over the next two weeks our virtual branch talk comes from Dr Jessica Reinisch, who discusses 5 things you might not know about international relations between the two world wars. This talk will be available until 12 June at the following link:
https://bit.ly/interwarintrelations
To access the recording of the talk, click on the link above and it will open in a new window. Please note that you will need to download the Adobe Connect application to view the recording. We recommend you view on a desktop or laptop for best results.
Virtual branch programme of talks
| | | | |
| --- | --- | --- | --- |
| Date | Title | Presenter | Pre-recorded or live? |
| Week beginning 18 May–29 May | Civil rights in America: Government, leaders and grass roots | Professor Tony Badger | Pre-recorded |
| Week beginning 1 June–12 June | International Relations | Dr Jessica Reinisch | |
| Week beginning 15 June–26 June | The Kingdom of Benin and teaching African History | Dr Toby Green | Pre-recorded |
| 17 June 2020 | The Crisis of the Meritocracy: How Popular Demand (not Politicians) Made Britain into a Mass Education Society | Professor Peter Mandler | Live |
| 25 June 2020 | The Motives of the First Crusaders | Professor Jonathan Phillips | Live |
| 30 June 2020 | Mapping the Women's Suffrage Campaign | Tara Morton | Live |
| Week beginning 13 July–24 July | The Spanish Civil War | Dr David Brydan | Pre-recorded |
Join our fortnightly history book club on Twitter
HA book club will explore opinions on some of the more famous history texts that many of us have used / studied with / pretended to read, along with some works of historical fiction. The club will have an hour of live discussion time every other Wednesday on Twitter @histassoc.