Your HA Virtual Branch
Keep learning with our online programme of talks
Published: 14th January 2021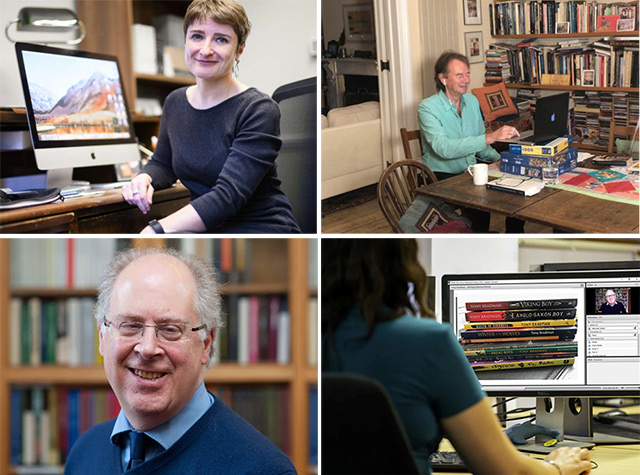 Your branch from home
The HA Virtual Branch is a great way to keep your history up-to-date, whether you are working or relaxing, all from the comfort of your home. The branch is available to everybody, and recordings of the talks are made available online after the event for HA members.
Wednesday 3 February, 7.30pm - Writing Black British Histories
Stephen Bourne, writer of a number of books on Black British history including Black Poppies: Britain's Black Community and the Great War and Black in the British Frame: The Black Experience in British Film and Television joins the Virtual Branch this spring. In 2017 London South Bank University awarded Stephen an Honorary Fellowship for his work on diversity.
Thursday 25 March, 7.30pm - TBC
Dr Claire Kennan will join the Virtul Branch this March. Kennan is a Medieval Historian, Educational Outreach and Public Engagement Specialist working in Higher Education. Look out for session details and booking information coming soon.
We will also be releasing Jonathan Phillips's recent keynote talk on the Third Crusade for a limited period this spring.


Past lecture recordings
If you missed our Virtual Branch talks from earlier this year, recordings of a number of the talks are available here:
Local HA Branches at the Virtual Branch
The HA has over 45 local branches around the country. Some of these have been able to return to their venues for their monthly talks around lockdown. Others have decided to make their branch programmes online via Zoom – this provides a wonderful opportunity for you to see some of the great lectures that occur across the country as part of the HA. We will be featuring some of those Zoom lectures delivered by the branches here. Check in regularly for further information or view our branch calendar for full listings.
About the HA Virtual Branch talks
Your HA virtual branch is open to all – whether you are a member or not; for general interest, teachers and students alike. Some of the talks are pre-recorded, and others allow you the opportunity to listen live and pitch your questions to the historian presenting. This page will be updated as new talks are agreed.
If you're a teacher don't forget that we will also continue to run our regular calendar of CPD webinars - view the secondary webinar calendar here and the primary calendar here.